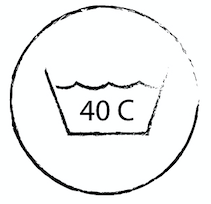 machine wash
Take a look at our care label.
You can wash our linen at 30°C, 40°C and 60°C, depending on the piece
May everything you wash along with the linen be of similar colors.
If your washing machine allows you to select the water level, choose the highest one since linen is a super absorbent fabric.
Avoid overloading the drum so that it does not wrinkle during washing.
Choose a soap that does not have bleaching agents. Example daily NORIT
Tips for washing and treating linen
Hand wash
If you choose to hand wash the linen, do so in a gentle motion but never wring it.
When using detergent, choose one that is neutral or mild and does not contain bleaching agents such as chlorine or peroxide.
Do not pour the detergent directly onto the textiles, rather add it to the water first and make sure the detergent is completely rinsed from the garment before drying it.
Do not twist linen clothes to wring out the water. Linen dries very quickly but if you twist it, it will lose its fluffiness.
Tips for your linen sheets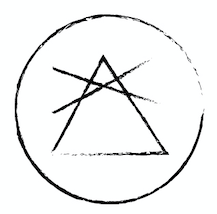 Use of bleach and other detergents
Detergents that contain bleaching agents are perfect for white clothing, but should not be used for colored clothing, as the clothing may discolor or stain.
Chlorine can weaken fibers and cause them to turn yellow.
If white fabrics need bleaching, use an oxygen-based bleach.
Our white linen is a soft linen that bleaches with soaps that contain peroxide or bleaching agents.
Tips for linen care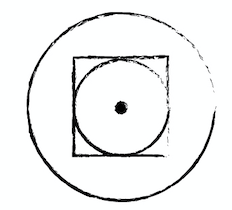 How to dry linen - Dryer or clothesline
Dry garments in the shade to help preserve colors. The sun, like any fabric, fades them.
We recommend drying on a line; Stretched out in the shade, being a highly absorbent fabric, it will dry super fast and you will have it as if it had been ironed.
But if what you like is the wave, the super softness and that feeling of very soft fabric, dry it in a dryer.
Tips for your linen towels
How to iron linen
If you buy one of our products, you do not need to iron it. The less you iron it, the more beautiful the natural wrinkle of the linen will look, which is not really a wrinkle but a wave. If, on the contrary, you want to iron it, do it without problems.
Did you know that linen wrinkles when ironed? When ironing it you prepare it and all the folds are marked.
Never ever pass your linen sheets through industrial calenders.
Tips on how to planch linen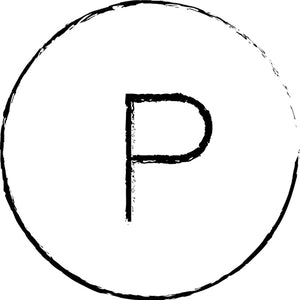 dry cleaning
Linen admits dry cleaning with perchlorethylene but we recommend that you use a less polluting system.
Perchlorethylene, which is commonly used in dry cleaners, is highly polluting.
In case you need dry cleaning for any reason, you can substitute perchlorethylene for wet cleaning.
Our linen is washed and dried without any special care. If you see that it is a washing machine capacity problem, go to a public laundry.
Tips for washing and treating linen