NATURAL washed linen duvet cover
Duvet cover 100% natural classic linen 170 gr / m2 . Combine
Duvet cover 100% natural classic linen 170 gr / m2 . Combine it with the pillows of the same color from the pillows section.
E.LENZO bedding is designed to be combined with each other. Mix our colors. This natural linen is more classic than our natural marbled linen with white that gives it a more rustic look.

What are you buying?
A duvet cover finished with E.LENZO ribbons or with buttons


Stone washed for maximum softness

Made with European linen manufactured in Spain
Our recommendations:
We think that this piece in natural color is a must have. Ally yourself with the color of nature, earth tones will give your bedroom a warm and welcoming atmosphere. Do you want to mix it with some other color? If you already have a white fitted sheet or pillowcases at home, this piece of linen will be your best choice.
HILL. s. m.: The best part of the flax once harvested, which is separated from the tow and used to make the LENZO.
From the lenzo are our linens, from European harvests, chosen from their places of cultivation and processing to maintain the origin and roots of one of the most natural fabrics in the world.
To make our pieces, we buy the linen previously washed in large drums, which hit the fiber, to achieve maximum softness, and Natural substances are added that advance the softening process. Therefore, it does not shrink and hardly wrinkles.
Linen is a sustainable, ecological and recyclable fabric. Antibacterial and hygroscopic.
All linen used in our production has an international certificate of conformity to Oeko-Tex No. 12.HBY.02843 by Hohenstein and has been tested to meet the environmental requirements of Oeko-Tex RStandard 100 .
Our bedding is made with linens of 170gr/m2, 190gr/m2 and 240gr/m2, for greater quality and extraordinary comfort. Some of our cushions are sewn with rustic linen of up to 350gr/m2, and our cotton-based linen towels exfoliate your skin in the most natural way possible.
We handcraft the most natural household linen , ecological and unique that today you can find in national production, being a benchmark in the Spanish market.
Curiosities:
-It is the textile fiber oldest in known history. It has been weaving for ten thousand years.
-Linen dates back to ancient Egypt, having been found in the Pharaonic tombs.
-80% of the world's production of linen is of European origin.
-The Linen's role in climate change is fundamental because its manufacture is an ecological alternative to cotton. Being a natural fiber, it is ecological, sustainable and biodegradable.
- If you suffer from allergies or have sensitive skin, the linen fabric will not cause any type of discomfort, on the contrary, it helps the skin.
-It loosens negative ions that are the ones that heal. On the contrary, synthetic fibers decrease our biological defenses.
-Linen fiber has the capacity to absorb 20% of the moisture of its dry weight. Cotton only covers 8.5%
-Sleeping in linen is the healthiest. It has been shown that with linen one sleeps more deeply, rests more, improves mood and convalescence is shortened.
-Textile linen is one of the few fibers that eliminates and neutralizes odors in the environment, maintaining a Pleasant sensation that does not occur with other fabrics. It is so resistant that boat sails, tarpaulins, sacks, canvases have been manufactured with it..
- You would only need two sets of bedding for your life....
Customer rating
07/25/2021
Stéphanie

Belgium
Excellent quality
The team is very professional, keen to please and enthusiastic When you make an order based only on the photo, you are always scared to be disappointed. What if the photo does not reflect the real quality of the product? Well I was not, it's a beautiful product and I'm very pleased!
Hi Stephanie, Thank you so much for your kind review! We hope to help you again, do not hesitate to contact us if you have any doubts. Best regards from all the team.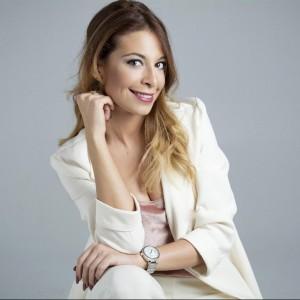 L
03/25/2021
Leticia

Spain
Design, quality and delivery of 10
This is the first time I have bought this duvet cover from deLenzo and it has been a fantastic experience. From fully personalized customer service, to free and fast shipping through a product of the highest quality. In addition, the design of the cover brings a very warm and modern Mediterranean style to the room that combines with everything! Without a doubt, it has exceeded all my expectations. Thanks to Inés for your wonderful attention and advice.I will buy other products again soon!
Hello Leticia , We are glad to know that you liked the shopping experience in our store. Thank you very much for valuing our customer service and personalized treatment; Above all, we want to provide a close service... We are already like a big family! Greetings from the dE.LENZO team
.