MIKONOS linen complete set
Stonewashed linen duvet cover, pillowcases and fitted sheet set 190 g / m2 A combination of stripes!
Stonewashed linen duvet cover, pillowcases and fitted sheet set 190 g / m2 A combination of stripes!
We love the complete MIKONOS game for different reasons but one of them is the combination of the different stripe styles; from thinner to thicker. In addition, the pillowcases on one side have double stripes and on the other simple and fine stripes ... You can turn it around whenever you want to see the bed matching the bottom sheet.
What are you buying?
Includes 1 duvet cover, pillows and adjustable bottom sheet


Pillowcase with different closures depending on the size

Duvet cover finished with our exclusive ribbons


Stonewashed for maximum softness

100% European linen

with certification

OEKO-TEX Standard 100

manufactured in Spain
NOTES: To check which pillow corresponds to each measure, check it in section sizes (Just below "more payment options") Measurements are the standard for any bed. If you have different pillows or want another size, leave it written in section notes at the end of your order. Please note that our pillowcases are roomy. You can choose quadrants for the bed in the section " Linen pillowcases "
HILL. s. m.: The best part of the flax once harvested, which is separated from the tow and used to make the LENZO.
From the lenzo are our linens, from European harvests, chosen from their places of cultivation and processing to maintain the origin and roots of one of the most natural fabrics in the world.
To make our pieces, we buy the linen previously washed in large drums, which hit the fiber, to achieve maximum softness, and Natural substances are added that advance the softening process. Therefore, it does not shrink and hardly wrinkles.
Linen is a sustainable, ecological and recyclable fabric. Antibacterial and hygroscopic.
All linen used in our production has an international certificate of conformity to Oeko-Tex No. 12.HBY.02843 by Hohenstein and has been tested to meet the environmental requirements of Oeko-Tex RStandard 100 .
Our bedding is made with linens of 170gr/m2, 190gr/m2 and 240gr/m2, for greater quality and extraordinary comfort. Some of our cushions are sewn with rustic linen of up to 350gr/m2, and our cotton-based linen towels exfoliate your skin in the most natural way possible.
We handcraft the most natural household linen , ecological and unique that today you can find in national production, being a benchmark in the Spanish market.
Curiosities:
-It is the textile fiber oldest in known history. It has been weaving for ten thousand years.
-Linen dates back to ancient Egypt, having been found in the Pharaonic tombs.
-80% of the world's production of linen is of European origin.
-The Linen's role in climate change is fundamental because its manufacture is an ecological alternative to cotton. Being a natural fiber, it is ecological, sustainable and biodegradable.
- If you suffer from allergies or have sensitive skin, the linen fabric will not cause any type of discomfort, on the contrary, it helps the skin.
-It loosens negative ions that are the ones that heal. On the contrary, synthetic fibers decrease our biological defenses.
-Linen fiber has the capacity to absorb 20% of the moisture of its dry weight. Cotton only covers 8.5%
-Sleeping in linen is the healthiest. It has been shown that with linen one sleeps more deeply, rests more, improves mood and convalescence is shortened.
-Textile linen is one of the few fibers that eliminates and neutralizes odors in the environment, maintaining a Pleasant sensation that does not occur with other fabrics. It is so resistant that boat sails, tarpaulins, sacks, canvases have been manufactured with it..
- You would only need two sets of bedding for your life....
Customer rating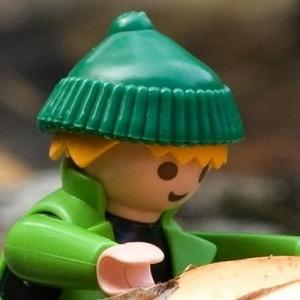 MC
03/10/2021
Miguel C

Spain
Five stars
Being my first linen sheets, I can't compare with other manufacturers but I think it's a very good product, ideal for summer. Fantastic shopping experience at De Lenzo: they wrote me to ask about the size of the pillows, and they made them to measure!
Hi miguel, First of all, congratulations on your first linen sheets, you are going to enjoy them a lot... Any advice? Do not think that linen sheets can only be used in summer. One of the properties of linen is that it is a thermo-regulating fabric, that is, it is capable of regulating your body temperature in both summer and winter.... If you still feel cold, what you can do is add a warm quilt or blanket made of merino wool... Sleeping with linen is good for the quality of sleep and also sustainable with the environment! Once again, THANK YOU...thank you for choosing dE.LENZO, for trusting us with the purchase of your first linen sheets. Any advice you need, here we are! Greetings from the dE.LENZO team
.